STORE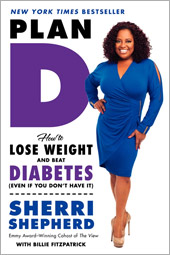 AUTOGRAPHED COPY
Plan D Book
$20.99
PLAN D how to Lose Weight and Beat Diabetes (EVEN IF YOU DON'T HAVE IT)
For years, Sherri Shepherd was told that she was pre-diabetic. And for years, she ignored her doctor's advice to lose weight and get healthy before she developed full blown diabetes. When she finally got the big-D diagnosis of Type 2 diabetes, the same disease that took her mother's life, Sherri vowed that she'd change her ways so that her son wouldn't be left alone, without a mother, as she had been.
With the help of her doctor, she created this program, lost more than 40 pounds, and she looks great and has more energy than she did in her twenties. Sherri's diabetes is under control, and she was happy to show her stuff, wowing the world on Dancing with the Stars.
With tools to help you live a long and healthy life, Plan D is a smart and supportive plan designed to help you lose weight safely, make exercise a real, and fun, part of your life, and control your sugar sensitivity. And through it all, Sherri Shepherd is there, like a trusted friend, offering advice, encouragement, and of course a healthy dose of humor.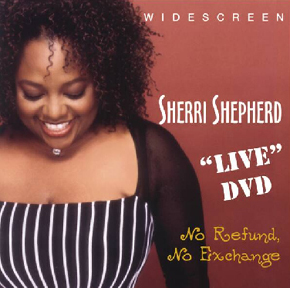 'No Refund No Exchange'
Comedy DVD
$10.00
DVD and Book bundle
$20.99
Sherri Shepherd "No Refund No Exchange" LIVE DVD
LIVE DVD of Sherri's stand-up comedy.
Buy the DVD and get Sherri's Book "Permission Slips" at HALF PRICE!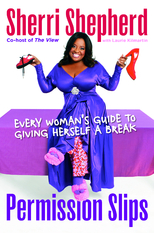 Permission Slips
Every Woman's Guide to Giving Herself a Break
About The Author
Sherri Shepherd currently serves as a co-host on ABC's The View, which airs five days a week on ABC affiliates nationally and consistently draws more than 3 million viewers per show. She also plays a recurring character on NBC's 30 Rock.
Sherri has had a long career as a regular cast member on some of America's best-loved shows, including Suddenly Susan, Everybody Loves Raymond, The Ellen DeGeneres Show, and her own show, Less Than Perfect. Sherri has also been in countless other TV shows and films including Beauty Shop, and Guess Who.
About The Book
Covering topics such as "It's Jesus or Jail,""Marriage, the Hard Way,""Children: The Gift You Can't Give Back," and "All the Things I Don't Know…And All the Things I Definitely Do," stand-up comedienne, actress, and ABC's The View co-host Sherri Shepherd comically chronicles her struggles to keep up with the many roles-professional, wife, mother, daughter, and friend-that women must play in today's world. Sherri urges women to pursue their most important dreams and to never give up, but also let's readers know that it's okay to give themselves "permission slips" when things don't always work out the way they want them to. As her many fans know, Sherri is never hesitant to speak from the heart, and her bubbly personality shines through in this delightful autobiography.
Courtesy of Sherri — Download Chapter 1 of "Permission Slips: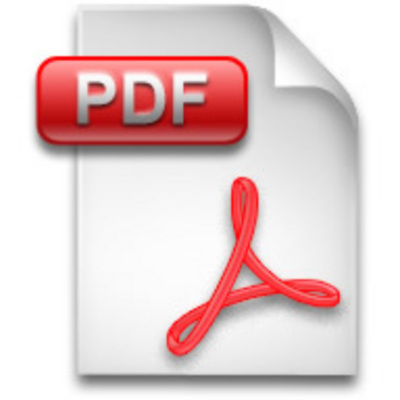 "
From Publishers Weekly:
"I was one of those kids who was always putting on a show, The View cohost Shepherd writes in this tell-all memoir loosely structured as a self-help book; after every tumultuous chapter Shepherd gives the reader permission to do this or not do that based on her own experience (Write yourself a permission slip that says, "I tried, and I can't handle this" ). Shepherd is a feisty African-American single mom, comedian and former Jehovah's Witness. The tone is good-natured, rueful and funny. Yet it will be no surprise that Shepherd has had a few bumps in the road: among others, being shamed by her family and church for having sex at age 14; rejected in her showbiz career; and the birth of a severely premature baby, divorce and a diagnosis of diabetes. Shepherd is a woman coming to terms with her altered looks as she passes 40 alone and raising a child… All in all, though, this is a good, dishy read…" (Oct. 14)
Copyright © Reed Business Information, a division of Reed Elsevier Inc. All rights reserved.